Finding the perfect fit for your practice when hiring new employees can prove to be quite the task. It is more than finding someone with the best skill set. You should be looking for someone who fits in to your office culture, and someone who will work well with your team. We've come across some great interview questions that will help you gain insight to a candidate's personality that can help you determine if they are the optical practice addition you've been searching for!
12 Interview Questions to Find the Perfect Fit for Your Optical Practice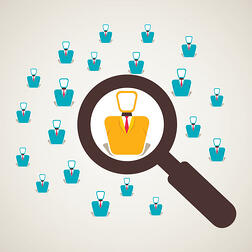 1. Why did you leave (why are you leaving) your last (current) job?
Was it simply time for a change in career path or was an employee having trouble working with others? The answer to this question can help you discover what direction the candidate is driven in.
2. How do you evaluate/what do you consider success?
Knowing how a person determines success both internally and in others allows you a glimpse into their work ethic. If their ideas of success are completely different from the goals of your practice, they might not be the best choice.