Some time ago, we had the opportunity to interview Dr. Maria Sampalis, of Sampalis Eyecare and Corporate ODs on Facebook, to discuss the secrets to success in the corporate optometry setting. One of the tips Dr. Sampalis offered was the need to debunk common misconceptions and stereotypes surrounding the corporate optometry industry.
In today's post, we'll demystify three of the common myths in corporate optometry.
Debunking Three Common Myths In Corporate Optometry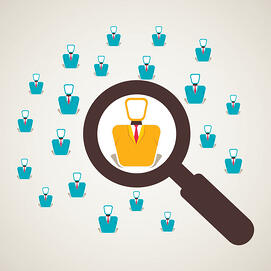 Myth 1: You Only Refract As A Corporate OD
In the first myth, Dr. Sampalis explains that if corporate ODs only focused on refracting it would be hard to sustain an income. She further explains that by practicing the medical model, you will increase your net income.
Myth 2: Opticians Are Only Concerned With The Optical Side
The next myth that Dr. Sampalis tackled was the myth that all opticians in a corporate setting are only focused on the optical side. In her experience, she has built a great relationship with her opticians and has realized that they want to help her grow her business because it helps them too. She states that the opticians help her recall patients and recommends her practice and medical expertise.
Myth 3: Corporate ODs Only Accept Vision Care Plans
Finally, Dr. Sampalis takes on the myth that corporate ODs only accept vision care plans. During the interview, Dr. Sampalis lets us know that her office accepts all insurance plans and that she is able to practice the way she wants and bill the insurance companies without restrictions. She notes that there is a higher level of vision plans in the corporate setting because those are the patients that the optical side markets to. However, her office is able to market to bring in medical eye care patients.
Are there any other corporate optometry myths you'd like to debunk? Let us know in the comments.
To read Dr. Sampalis's tips to the new graduate of optometry and read advice from other leading ODs in the eye care industry, download the "12 Insider Secrets from America's Top ODs."