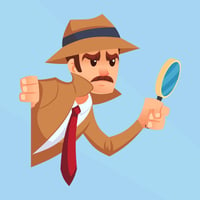 We understand that prioritizing patient care and focusing on patient experience can mean that administrative work and insurance billing fall off your staff's radar. However, keeping your practice profitable starts with filing the claims that get you reimbursed. That's why we created a webinar to prevent unpaid claims.
New Webinar:
October 30th, 12-1pm CST
Register Now
Like a detective solving cold cases, Shane Shepherd, our resident insurance expert, will take you through the steps of figuring out why an old claim wasn't paid, how to fix the issue, and preventing future mistakes.
In order to make sure you're able to be a cold claim detective on your own, we made this webinar interactive with open questions, polls, if/then statements, and more.
Unpaid Vision and Medical Claims Shouldn't Stop You
Just like your favorite true crime podcasts and TV shows, we'll begin with the known facts about each unpaid claim scenario. Don't worry, you're in good hands. Shane Shepherd has 14 years of experience managing the claims of multiple practices and lowering their average denial rate. There's no claim he can't solve.
Our Webinar: Cold Claim Files will leave you feeling prepared to solve your toughest billing problems. During our presentation, you will:
Solve an unpaid claim step-by-step

Uncover every possible denial reason

Examine invoices, remits, deposit types, and reports

Highlight 2-3 other possible scenarios
Register for our Cold Claim Files webinar now, and we'll see you on October 30th.